Right People, Right Place, and Right Time
Search Engine Marketing (SEM) is a form of digital marketing used to increase the visibility of your website in search engine results pages (SERPs).
With the increasing number of consumers searching and shopping for products and services online; Search Engine Marketing (SEM) has become an essential digital marketing strategy for increasing a company's reach.
Why Search Engine Marketing?
Consistent Traffic Source.
The majority of new visitors to a website find it by performing a query on a search engine. And as an added bonus, each one of these visitors incrementally improves the website's rankings in organic search results.
Cost-Effective.
When you run effective Search Engine Marketing (SEM) campaigns, you get rewarded with lower costs and higher visibility. You only pay for valid impressions, clicks, acquisitions, or conversions according to your marketing objective and campaign type, making it an efficient to spend your marketing budget.
Reaching the Right People in a Timely Manner.
When people enter search queries, they have the intent of finding information of a commercial nature, which means that they are in an excellent state of mind to make a purchase. Unlike other marketing forms where users are not explicitly searching for something to purchase.
Non-Intrusive.
Search Engine Marketing (SEM) only reaches consumers when they are searching for specific information. It does not interrupt their tasks, in comparison with other marketing forms of that do.
Instant Exposure on Search Engines.
Search Engine Marketing (SEM) positions your brand at the top or bottom of the search engine results page (SERP). This means that even if your business has no current visibility or brand recognition, it can instantly get some attention.
Incredibly Scalable.
With Search Engine Marketing (SEM), you can start small to test things out and see what works best for you. You can also keep advertising costs low if you have a very limited budget.
Connecting with Your Prime Target.
It allows you to get really focused in on your target customers, it doesn't cost you anything until someone clicks it. You connect with your targeted audience at a meaningful level, which means that you know exactly who are interested in a product or service, and speak directly to them.
Conversion-Focused.
Search Engine Marketing (SEM) is an important conversion driver for marketing campaigns of any type. The reason is because paid ads are commonly linked to conversion-focused landing pages or sales pages that move web traffic through the sales funnel. Paid ads can really focus on a specific goal and end of funnel conversions.
Competitive Data and Insights.
It can deliver insights not only about your customers, but about your competitors as well. Competitive analysis tools can help you track keywords, analyze other valuable insights that increases your campaigns' effectiveness, and in some cases even rank higher than competitors for the same terms.
Whether your goal is to build brand awareness, increase product and brand consideration, drive website traffic, generate qualified leads, or to drive valuable conversions and sales; Google Ads can help you achieve these goals with its range of campaign types to choose from, including: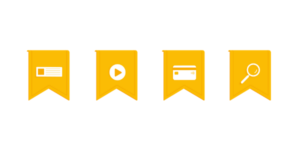 Google has recognized me as a Google Ads certified professional, meaning that I've passed multiple assessments that assess my product expertise. I'm qualified to help you grow your business on the web using Google Ads.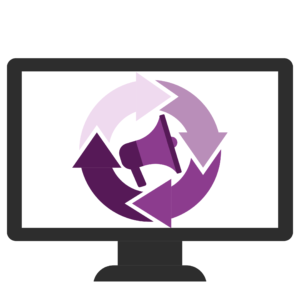 Integrated Digital Marketing Solutions for Ultimate Efficiency
While I offer Search Engine Marketing (SEM) as a stand-alone service, I also provide it as a component of Integrated Digital Marketing Solutions, to ensure that your business is covering all the digital marketing basis, seizing all growth opportunities, and getting the best results.
The Integrated Digital Marketing Solutions Incorporate: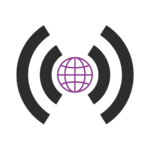 Extra Convenience with Online and Remotely Managed Services
Since we are living in a dynamic and digital world, and taking into consideration the current health and safety concerns; all of my services can be provided and fully managed online and remotely, with the ability to work alongside your in-house team as a partner or individually, in order to achieve your business goals, whatever the finish line looks like for you.
Copyright © 2020 MAR Digital Marketing.
All Rights Reserved.